6986th RSM 

        Wakkanai, AS Japan

  In Memory of  Frank Bergin

Bob and I were roommates as backlogs at Keesler.  He was in our sister class 08049A.  We were also

roommates for a while when we first arrived at Wakkanai




Bob Coffey outside the Orderly Room c. 1960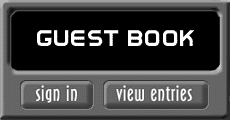 Site started: 2/12/2000 by Frank.

         I, JOHN MOLLARD, resurrected

         the site after his death in July, '08

After completing my Morse Intercept Operator training at Keesler AFB, Biloxi MS class 08049B my

first assignment in the USAFSS was to the 6986th RSM, Wakkanai AS, Japan.

This site is dedicated to the memory of the 6986th RSM and to all those that were stationed there.

I arrived at Wakkanai on Dec. 2, 1959 for what was supposed to be a 12  month tour.  I ended up staying at Wakkanai for 39 months, time flies when you are having fun.  There were several of us from class 08049B and our sister class 08049A that received assignments to Wakkanai.  When I finally did leave Wakkanai in Feb. 1963 I was assigned to the 6945th RSM, Goodfellow AFB, San Angelo TX.  I spent about a year and a half at Goodfellow before going to Keesler for training as an AN/FLR-9 Direction Finding Operator in 1964.  I had been a "ditty bop" and D/F operator at Wakkanai.  After completing the FLR-9 training I returned to Japan, but this time I was assigned to the 6921st Scty Wg, Misawa AB.  I completed my 2 year tour at Misawa in Oct. 1966 and returned to Travis AFB, CA where I was honorably discharged from the USAF on Oct. 12, 1966.   I eventually became employed with the U.S. Federal Civil Service and I worked for them until I took an early retirement on Sept. 23, 1993 with a total of 29 years 5 months of service including my USAF time.   I took a job with Vitro Corp. for about 2 years full and part time after my retirement from U.S. Fed. Civil Service.  I am now retired and spend too much time try to learn to use a PC and also building the web site and doing a little photography and trying to bowl.  I hope you enjoy browsing the site.   


For the 292x1's and 292x2's and anyone else who wants to hear the Morse code on this page again use the sound bar above to replay.          

CQ CQ CQ  DE USA30 WELCOME K   V V V 

25 Jan 2008 - Fallen Eagle Ed Needham

July, 2008    - Frank Bergin passed away

This page was last updated: October 30, 2014
An invitation from Jim Kaus

I would like you to invite you to join USAFSS Roll Call, a site for former members of Security Service.  Please visit www.usafssrollcall.com and click on Site Administrator.
Click on link below to download a PDF file of the history of the USAFSS - AIA 1948 - 2000   a 2.3 Mb file

Place cursor on above photo to go from 1962 to 2003